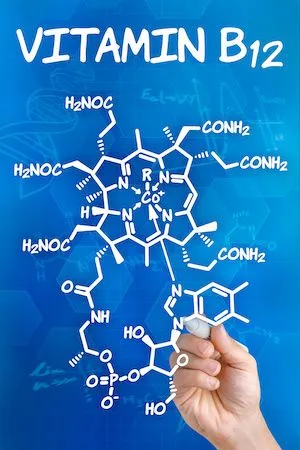 Cornwell Clinic now offers B-12 shots here in Edmond! There are a myriad of reasons I take B-12 injections and give them to folks all over the Oklahoma City metro. Here are just a few -
Energy
Are you feeling sluggish? Do you seem to "hit a wall" at some point during the day, or maybe all day? In some cases, a B-12 shot might help get you the boost you need, without the side effects of those heavily caffeinated energy drinks you are using now.
Metabolism and Weight Loss
Are you struggling to lose weight (who isn't?)? B-12 can increase your metabolism and could possibly give you that edge that you need to shed those unwanted pounds.
That said, keep in mind, B-12 is not a substitute for healthy eating and exercise!
Concentration
Do you feel unfocused at work or at home? Do you constantly get distracted when trying to complete a task? If so, a B-12 injection could help with this as well. There is some evidence that B-12 can lead to improved focus and memory.
Mood/Anxiety/Depression
Some studies suggest that a deficiency in B-12 can lead to issues with mood swings, anxiety, and depression.
Prevent Heart Disease
Believe it or not, B-12 is even known to help prevent heart disease! If cardiovascular disease runs in your family, consider getting a B-12 shot as a part of an overall prevention plan.
For Vegetarians
Since much of the natural B-12 that we get from foods comes from meats, vegetarians often have a B-12 deficiency and could experience any or all of the effect above. A B-12 injection can give them the boost they need.
Are there any side effects?
There are always possible side effects with any injection or supplement, so make sure we have a conversation first about anything else you are taking or experiencing before taking the injection. Also, don't consider a B-12 injection a substitute for anything your doctor has prescribed.
How Much Does a B-12 Injection Cost?
B12 Injections are only $25 at Cornwell Clinic!
Where Do I Start?
If you are in Edmond, OKC, Guthrie or the surrounding area and want to give a B-12 injection a try, give us a call today at 405-330-2400 or go to our homepage at http://cornwellclinic.com/ and click on "Make Appointment." We look forward to seeing you!